Candy Board How To and More.
Preparing the Sugar Fondant for your Sugar Board
Some type of paper to line the sandy board with, tissue, news, etc.
10 to 15 lbs. Sugar
Tub or 5 gallon bucket to mix in
Rubber gloves if preferred or use bare hands
6 oz. of COLD water per 5lbs. sugar

Note: this a ratio: 12 oz for 10 lb. sugar; 18 oz for 15 lb sugar, etc.
If anything, use a bit LESS. – This may not seem right, but much  better less than more.
1 tablespoon of cider vinegar or honey-b-healthy per 5lbs. Sugar

Add this to the COLD water, before liquid is added to the sugar
Final Steps for Adding Sugar Fondant to Sugar Board
Preparing the Damp Sugar Fondant:
Place desired amount of sugar in your mixing bucket.

10-Frame: 12 to 15 lbs sugar
 8-Frame:  10 to 12 lbs sugar
Prepare your COLD liquid mix.  

Use  a bit less than 6 oz. COLD water per 5 lb. granulated sugar
Mix in the white vinegar or Honey Bee Healthy (HBH) – Similar essential oil mixes are OK.
Adding liquid to dry sugar and mixing (READ THIS BEFORE YOU BEGIN)

FIRST: Put on gloves if you intend to use them.

Have water near by for ringing sugar off your hands.

Start adding the cold water in small amounts: about 1/3 the total volume.

Blend liquid throughout the sugar. Be sure to include sugar at bottom edges of bucket.

Sugar will still seem dry and very granular.

Add the next 1/3, repeat the blending: Be sure to mix in the bottom of the bucket.

Sugar will remain granular, but be sticking together a bit more.

Add the final liquid; Blend evenly throughout – no pockets of dry(er) sugar

Sugar is damper and still granular, consistency of damp sand.

When the sugar is the consistency of wet sand it is ready to put into the candy board.
Line Sugar Board With Tissue Paper: Begin by lining the bottom of the sugar board frame with the paper

Tissue paper is good, but paper bowling, news paper, etc. may also be used.
Loosely fit the tissue in the frame covering the wire hardware cloth (3/8″ or 1/4″.)
Purpose of this is to prevent the damp sugar from falling through the hardware cloth.

If you are outdoors on a windy day, you may need to weight the paper until your sugar fondant is ready.

Place something roughly the size of the palm of your hand in front of the hole drilled through one end of your sugar board. (See figure below)

The purpose of this is to avoid totally obstructing this opening with sugar.
You want air and moisture to be able to circulate up from the hive area and out through this opening.
After the sugar fondant has set solid, you will tear out the paper allowing air to flow. It also allows the bees an exit/entrance if the bottom board becomes blocked with snow or hive detritus.

Now pack the damp sugar into the frame. Spread it evenly, firm it down with your hands.

Some beekeepers like to include a pollen/protein patty. This provides protein for early spring brood rearing.

Position it so that there is fondant below it, and pack a bit more on top. (It is better if bees access the patty a little later in the winter.

Once packed, you can remove the piece of wood or brick; the sugar will hold its form until it dries.

Drying will occur in a few hours, UNLESS you have made the sugar too wet.

Place it in a protected area, so it will not get stepped on, rained on, or discovered by bees and yellow jackets

(These bees are highly unlikely to harm you, even the yellow jackets, they are not nearly as likely to sting as when you dig/bump into one of their nests.)
If the temperatures are warm, 55 deg and above, you can lose a lot of sugar to robbing.

Now allow it to dry until it sets up like a sugar cube. (Remember to remove the tissue paper in front of the opening so that v ventilation may occur.

When to place sugar board on your hive.

It is generally best to wait until winter.  Many beekeepers choose an arbitrary date of Thanksgiving or New Years. Mark your PDA or other calendar.

Best times are when outside temperatures are at least in the 40s.
Do use a bit of smoke – Guard bees are still on duty.
Work slowly and deliberately,  remove and set aside the outer/top and inner covers
Place sugar board directly above the topmost frames, drilled opening to the front.
Replace inner cover (it is above the sugar board, then the outer/top cover
Checking on the sugar board.

The queen begins forming small amounts of brood as early as January. Hopefully they have enough honey and pollen stored to meet their needs.  Your sugar board is the back up.
January and February.  Roughly every three weeks take a quick peek to see if bees have begun to get into the candy board.

(DO NOT get down into the brood areas)

March onward check every week or two.

If sugar has been largely consumed – add more fondant.

Mix a small batch of fondant using the proportions above.
Toss in a paper towel and place fondant on that.
Keep checking. on them
Once bees are clearly foraging you can quit adding sugar. Leave what is there for them to gradually consume.

Late March and early April, once night lows are in upper 20s or more, it may be a good idea to begin feeding a lite sugar syrup. This can stimulate brood formation.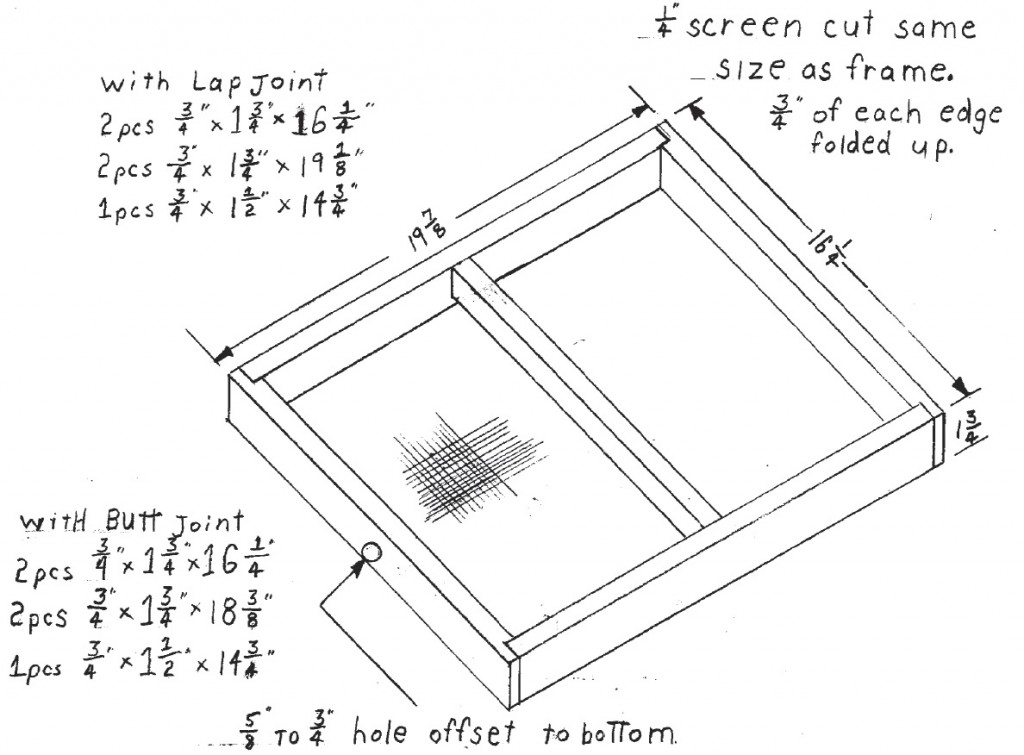 SaveSave
SaveSave