Feb. 19th Meeting – Soap Making With Beeswax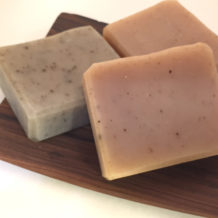 We are pleased to announce Moriah Nunley our guest presenter!
Using Beeswax With Soap Making
There are many hive products beyond honey. Beeswax is one of them. One of its many uses is that of an ingredient for making soap.
Moriah Nunley is a member of the Indy Southside Beekeepers Group where she contributes her perspectives on beekeeping and the various ways in which she uses hive products in making marketable products. She also offers classes on her techniques. — You will enjoy her presentation and she will be open for Questions from the group.
Of course our agenda also will include updates on honey bee suppliers, what bees are doing in February, and responses to your questions.
We hope to see you there!
6:30 PM, Holliday Park Nature Center, 6363 Spring Mill Rd., 46260
————
Also, keep in mind the New Beekeepers + Q&A information session on Saturday, February 10th. See 
CIBA website
 for details.