News
Indiana Bee School is THE Premier Event for Hoosier Beekeepers! An All Day Event – Saturday February 24th Something for Everyone! New beekeeper and eager to learn more? Sign up for Special New Beekeepers Sessions Included in cost of Bee School Registration Must Pre Register) Experienced beekeeper ready to expand your knowledge and skills? Preregistration Required : Deadline February 15th $35 for Beekeeper of Indiana members $45 for Non-Members. (May join to receive lower price. See tentative Tentative agenda  Featured Presenter: Jeff...
read more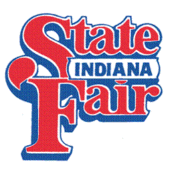 A very special round of appreciation to all CIBA members who helped at this year's Indiana State Fair! Our club was responsible for two full days at Beekeepers of Indiana booth located in the Purdue Horticulture Building. The weather was great throughout the fair, and attendees were plentiful. Several members sold their honey and other products Tracy Adamson (Aug 5th ) and Paul Richard (Aug 15th) were PICs of the day. (Person In Charge.) The following CIBA members and friends made it all possible:  Thank You! Todd Butler,  Cam Richard,...
read more
If you have not yet added your candy board or some sort of upper ventilation you may want to consider getting it done sooner rather than later.  With the plummeting temps we have experienced that are more typical of late December, means that you should get them on sooner.  We observed on some hives as of Friday November 14 that there was condensation forming in the upper part of the hives. Even if you just put the candy frame on (with no sugar) should help with ventilation.  If you do have your sugar candy board in, the bee's may...
read more
Several local beekeepers including members of the Central Indiana Beekeepers Association were interviewed for an article on honey bees in Nuvo magazine recently. For an online magazine view of the the issue see the 06/19/2013 issue as hosted by issu.
read more
The East Central Indiana Beekeepers Association held their 12th annual spring auction and pitch in-lunch on May 19th.  Several members from the Central Indiana Beekeepers Association were in attendance. Tim Caldwell from the East Central and Central Indiana Beekeepers Associations gave a demonstration and question and answer session on top bar hives.  He discussed top bar hive beekeeping techniques and the differences between them and Langstroth hives.  He discussed advantages and disadvantages of both and answered questions on top by hive...
read more